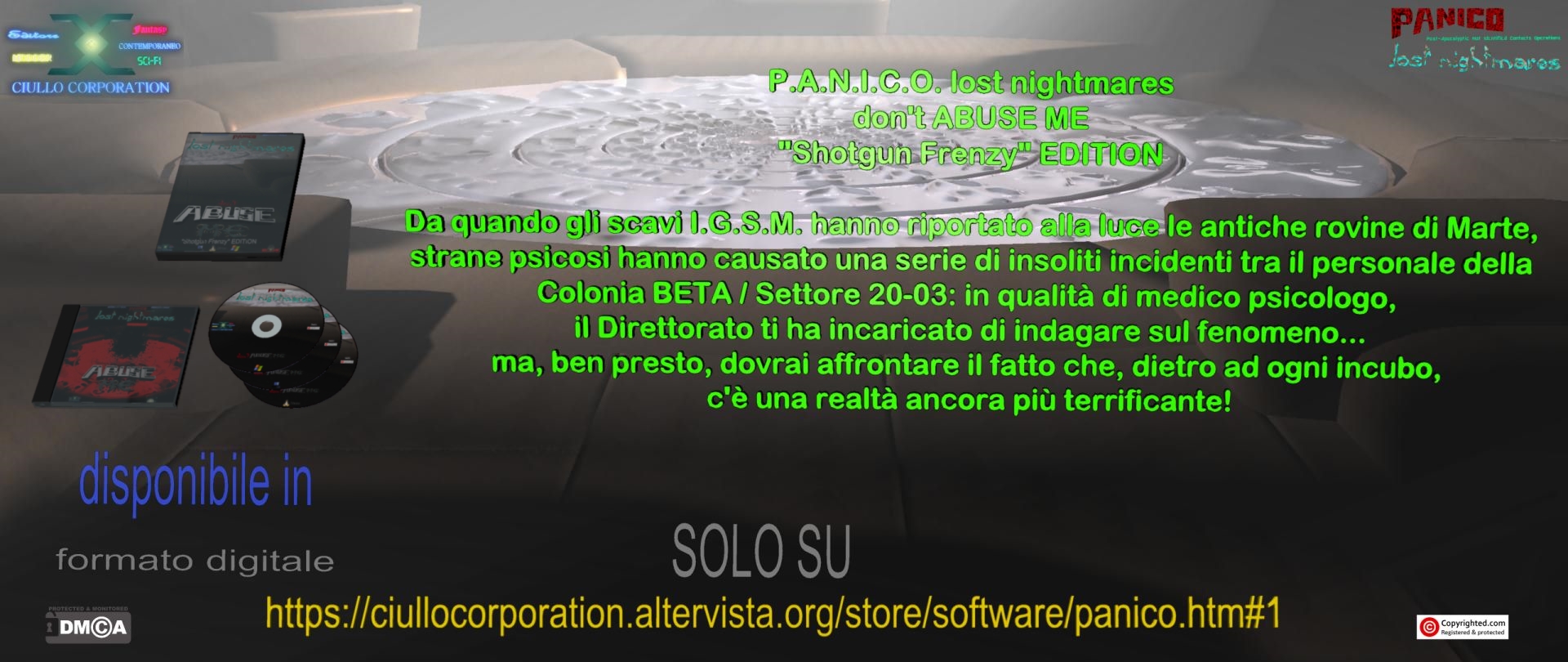 P.A.N.I.C.O. lost nightmares. don't ABUSE ME (MAC)
Playable ALPHA Version 0.1 RELEASED!
---
N.B.:
THIS GAME FEATURES NSFW CONTENTS, YOU MUST BE at least 18+ TO PLAY
The first playable version of our new project P.A.N.I.C.O. lost nightmares - don't ABUSE ME has finally been set up, uploaded and made available for our loyal public.
This is an early DEMO of the game, and showcases only one small part of our project for it, but we hope you will enjoy it's exclusive features
1 game mode (Nightmare Arena)
Singleplayer
1 playable character (female, 5 more to come) in nude mode
1 weapon and 1 fire mode (more to come)
4 different enemies (many more to come)
Autoaim mode
In-game FPS / Third person switch
In-game soundtrack (2 tracks, more to come)
while fighting the first 4 specimen of the 7 Sins and Virtues hellspawns in the first map of the game: the Martian Portal.
Get P.A.N.I.C.O. lost nightmares. don't ABUSE ME (MAC)