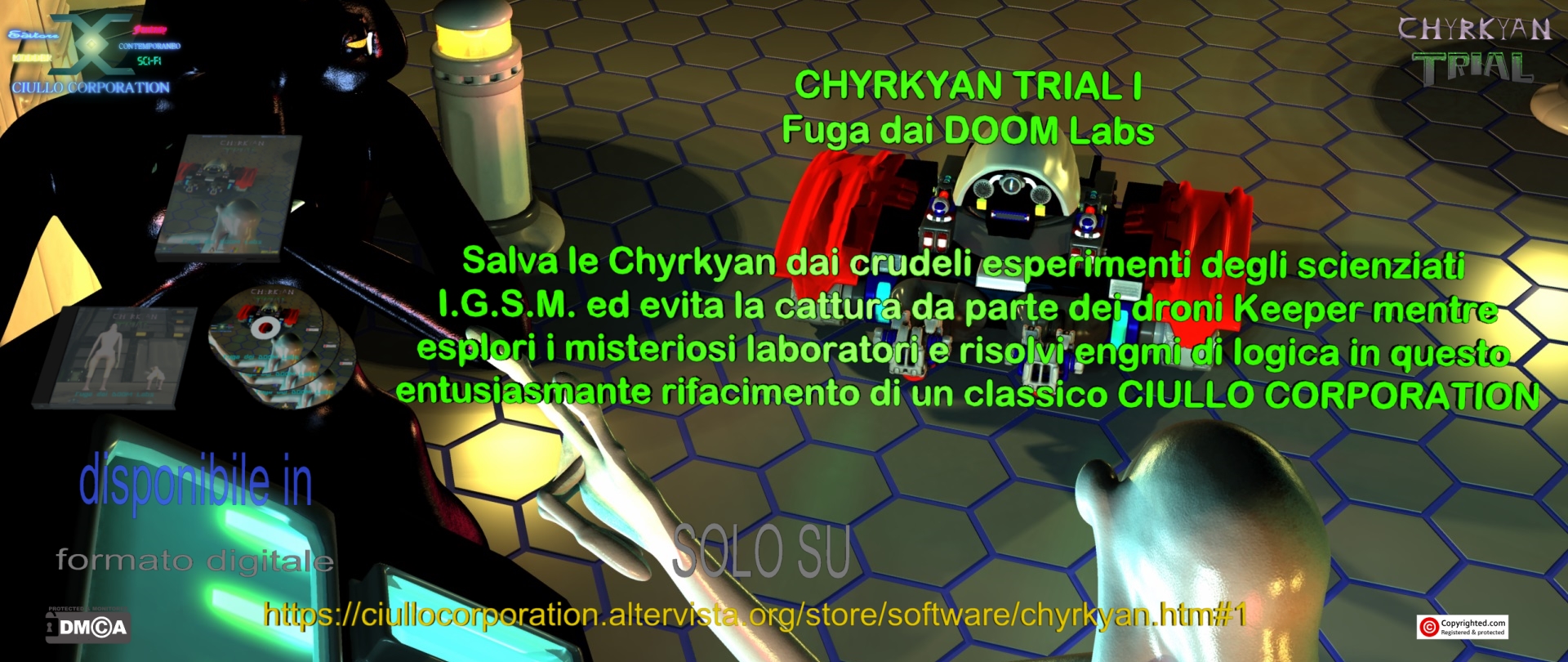 Chyrkyan Trial I. Fuga dai DOOM Labs (MAC)
NEW Purchase option: PLATINUM Pack!
---
From now, all CIULLO CORPORATION games' releases will feature a 4th purchasing option worth $29,90.
This new option, the PLATINUM Pack, will grant you access to all OS editions at once, plus all the contents from lower purchasing levels, and will let you save up to 50% on two OS executables (basically, it's a 3x2 offer).
Get Chyrkyan Trial I. Fuga dai DOOM Labs (MAC)